The largest Rolls-Royce fleet in the world, 30 Bespoke Extended Wheelbase Phantoms, was ordered by the Hong Kong tycoon Stephen Hung to chauffeur guests of his Louis XIII hotel in Macau back and forth to their destinations.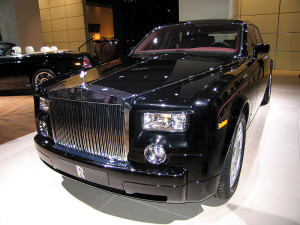 The deal was formalized on September 16 at a signing ceremony attended by Rolls-Royce CEO, Louis XIII Chairman, Stephen Hung and the Board of Rolls-Royce Motor Cars. The ceremony took place at the Home of Rolls‑Royce at Goodwood in West Sussex, England.
The price for the order wasn't officially announced. However, the standard Phantom starts at €345,000 and the Bespoke Extended Wheelbase Phantom is worth about €475,000.
According to Rolls-Royce, each of the Phantoms will be custom-designed with bespoke clocks created by Graff Luxury Watches. Among of the fleet will be two of the most expensive Rolls Royce Phantoms ever commissioned. They will feature gold accents both inside and outside.
Rolls-Royce will assist in the design of the hotel's parking space and driveways. Training for the chauffeurs and valets will be provided.