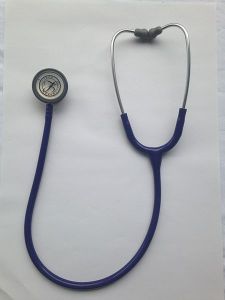 The old flight attendant call button could be on its way out if the airlines intoduce a new application, FlightBeat that would allow flight attendants to identify passengers who are not feeling well or are experiencing anxiety.
Five students from the Delft University of Technology in the Netherlands are currently developing the FlightBeat. The new app would monitor the physical and emotional well-being of the passengers via heart rate sensors, which would be built inside their seats. That application is still a concept, although the sensor technology already exists and is being looked at by some major car manufacturers.
At first, a prototype was developed by the students to test the user experience but they didn't use sensors built in the seats.
According to the creators of the FlightBeat, the data are transmitted wirelessly to the application which is loaded on the crew's devices. The seats are monitored by the cabin crew through the application that displays a color-coded seat map. Sensors would identify when passengers are ill or afraid and alert the flight assistants. The technology for heart rate sensors in aircraft seats would perform like the traditional electrocardiography machines used by doctors to analyse the electrical activity of the heart.
The FlightBeat was commissioned by Zodiac Aerospace, a world leader in equipment and systems for all kinds of aircrafts, including planes, as well as helicopters and space applications.
By introducing FlightBeat, the airlines hope to avoid emergency landing procedures that are so expensive.