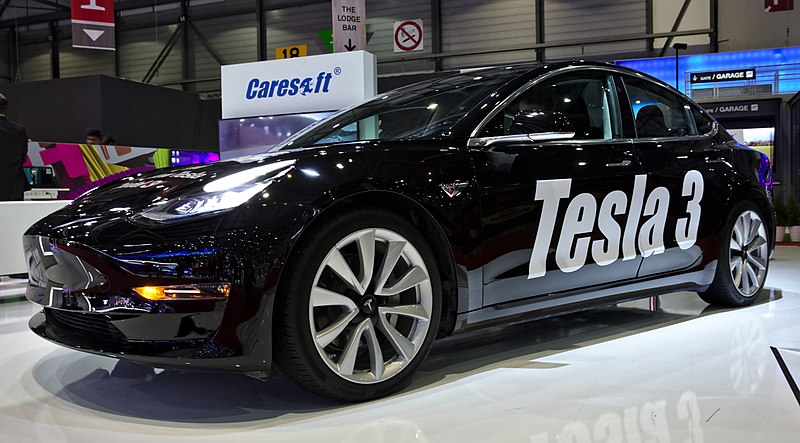 Video shows Tesla Model 3 automatically stopping for a red light.
Tesla is currently making small steps to slowly transition its Autopilot system from a driver assist feature for highway driving to an autonomous driving system that can handle intersections and city driving.
A Tesla hacker, who has been known to bring us previously some impressive visualization of what Tesla autopilot can see, is now demonstrating a new autopilot feature in Tesla 2019 8.3 software update that not only detects traffic lights but also enables autopilot to react on them.
Kyle Conner discovered code in his Tesla Model 3 software concerning the red lights. He was able to activate it and tweeted a short video of the feature in action.
Kyle just hitched a ride in his sedan with the traffic light recognition feature enabled and made a video of what it looks like. Tesla watchers made the assumption that Conner got a ride with one of the automaker's designated early adopter feature beta testers.
As Model 3 approaches an intersection, the screen flashes a warning about the upcoming intersection that says to stop for traffic control in 200 feet. Then appears the directive, "Use the accelerator or gear stalk to continue," which pops up as the vehicle slows down. A gray line appears on the screen denoting the lights at the intersection and bar turning red when the sedan detects a red light. When the light turns green again, the red bar disappears and the driver gives the car the signal to continue.
Tesla still hasn't released the feature to the public but that might be about to change.
According to electrek.com.