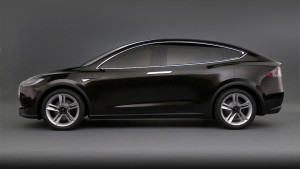 A Tesla Model X owner filed suit against Tesla after his electric SUV suddenly accelerated while being parked and crashed through the garage into the living room.
The electric car giant was sued on Friday by a Model X owner, Ji Chang Son, a South Korean celebrity, who said his electric SUV suddenly accelerated on its own while he was attempting to park it into his garage.
Ji Chang Son, 46, is a well-known actor and singer in South Korea, residing in California. He said that one night three months ago, while he was pulling into his driveway as the garage door was opening, his Model X suddenly sped forward and started to accelerate "at full power" then the two-and-a-half-ton vehicle crashed through the interior wall of the garage into the owner's living room. Both the driver and the passenger were injured; several wooden support beams and a steel sewer pipe were destroyed.
Filed in the U.S. District Court of California, the suit seeks class-action status, which means Ji Chang Song wasn't the only Model X owner who has reported the same problem. Seven other similar complaints were cited: all of them are registered in the database of the National Highway Traffic Safety Administration and deal with sudden acceleration without warning.
The Silicon Valley-based carmaker responded to the claim saying that the evidence, including data from the car, indicate that the incident was the result of Son pressing the accelerator to 100 percent.
According to Reuters