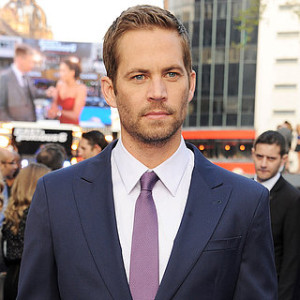 Paul Walker, 40-years old Hollywood star has died in a car crash north of Los Angeles. Ironically, Walker was best known for his roles in the "Fast and the Furious" action movies – he starred in five of the six films about illegal street racing and heists.
The news was first posted by TMZ. A lot of fans of the actor refused to believe it was true at first. "No, no, no, no, no, no, no, no, no! Please be a hoax. Please be just another hoax" is just one of the comments on the Internet. The news was later confirmed by multiple sources, including Walker's publicist, Ame Van Iden. "Sadly, I must confirm that Paul did pass away this afternoon in a car accident," she said in an email. The statement said Walker had been in the area to attend a charity event for his organization Reach Out Worldwide. "We … are stunned and saddened beyond belief by this news," the statement said.
Paul was the passenger in a friend's Porsche GT. The driver of the car lost control, crashing into a light post. The Los Angeles county sheriff's department said deputies found a car engulfed in flames when they responded to a report of a collision in the community of Valencia. Two people found in the car were pronounced dead at the scene.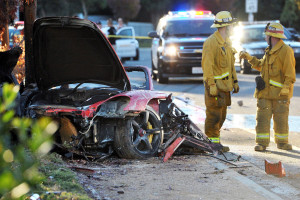 Walker was born in Glendale, one of the largest LA suburbs, to a fashion model mother and a sewer contractor. He leaves 15-year daughter – Meadow.  He started acting as a child, in commercials and TV series, but his greatest success was playing Brian O'Conner in Fast and Furious. He was filming the seventh movie when he tragically lost his life. Among his upcoming features awaiting release are Relativity Media's "Brick Mansions" and "Vehicle 19." "Hours," a drama set in the aftermath of Hurricane Katrina, is due out Dec. 13 from Lionsgate's Pantelion Films.