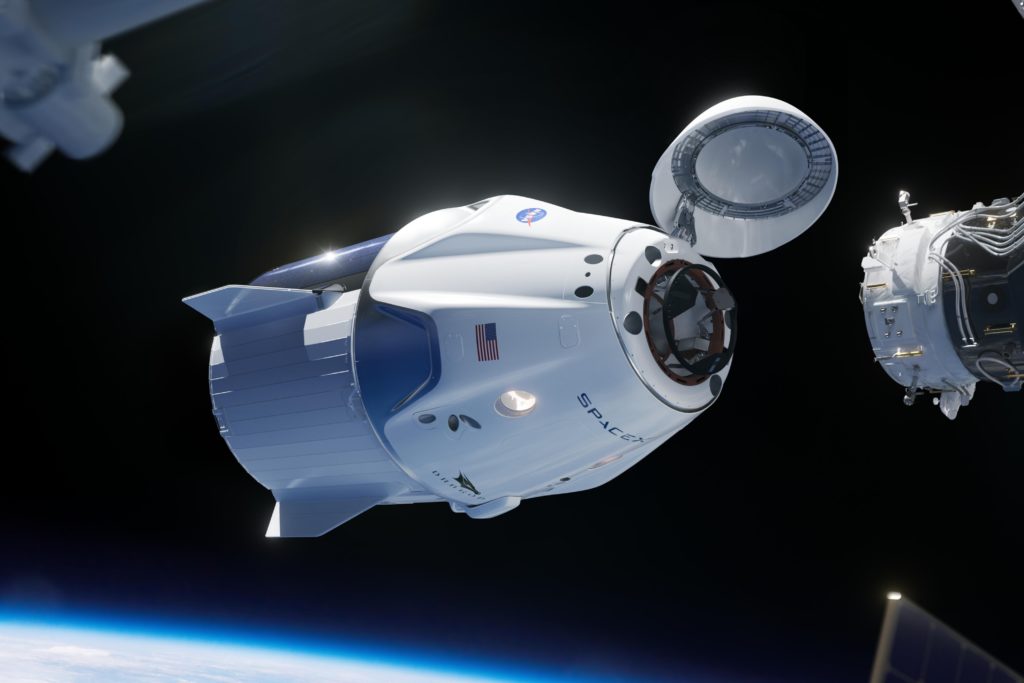 NASA astronauts, Bob Behnken and Doug Hurley are coming home soon. SpaceX's Crew Dragon is returning to Earth in two weeks. The spacecraft, which NASA astronauts named Endeavour, is set to splashdown in the Atlantic Ocean on August 2 at about 3 p.m. ET, said officer Kyle Herring, NASA's Johnson Space Center public affairs.
Splashdown in the Atlantic Ocean and recovery would mark the end of NASA and SpaceX's mission, which launched successfully on a Falcon 9 rocket from Florida on May 30. The mission is the first Space X's crewed test flight, called Demonstration Mission 2, or DM-2.
The departure time from the International Space Station "is a bit of a moving target," noted from NASA's Johnson Space Center, although the spacecraft is set to un-dock at about 8 p.m. ET on August 1. NASA will look closely at the weather forecasts for where the spacecraft might splashdown after the astronauts perform the spacewalk next week.
As Demonstration 2 was considered a test flight, SpaceX's Crew Dragon carried only two astronauts on board. For Crew-1, which is considered to be the first operational SpaceX mission, the Crew Dragon spacecraft will carry four people.
The data from the Demo-2 mission will be thoroughly reviewed before NASA moves forward with Crew-1, a process that is expected to take about six weeks.
On Tuesday, the Falcon 9 rocket that is set launch Crew-1 arrived at SpaceX's processing facility at Kennedy Space Center, to undergo final preparations for the mission.
According to CNBC.