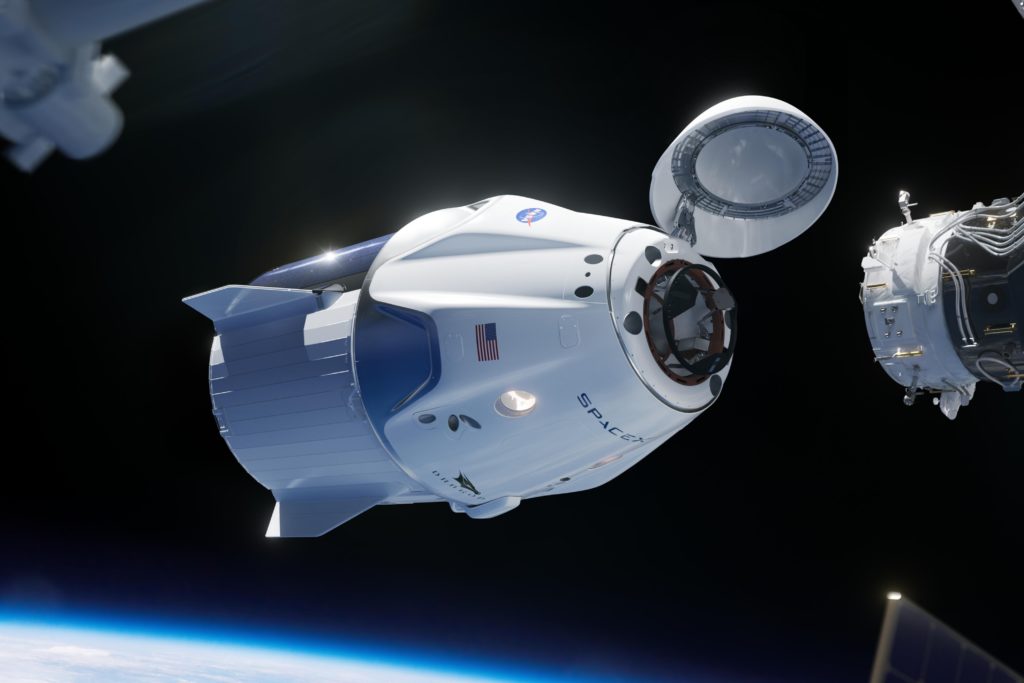 Elon Musk's company delays astronaut launch for NASA due to bad weather.
After Wednesday's planned lit off was delayed due to weather, SpaceX now plans to launch two NASA astronauts to the International Space Station on Saturday at 03:22 p.m. Eastern time.
SpaceX first-ever crewed mission, a test flight to the International Space Station called Demo-2, was scheduled to launch in the afternoon of May 27 from NASA's Kennedy Space Center in Florida. However, bad weather has made them postpone that plan, pushing the liftoff back to Saturday, May 30, at the earliest, NASA and SpaceX officials announced. A backup launch date is also available on Sunday, May 31, and on Tuesday, June 2, as well. 
SpaceX's Crew Dragon is a spacecraft designed to fly astronauts on round trips to the International Space Station for NASA. It will lift off from Pad 39A of NASA's Kennedy Space Center at Port Canaveral. The weather forecast on Saturday is currently 60% go.
SpaceX was picked by NASA as one of two companies – Boeing was the other- to fly astronaut missions to the International Space Station. Crew Dragon is a crewed version of SpaceX's Cargo Dragon spacecraft, an unpiloted vehicle that has been making resupply flights to the station for NASA since 2012. Crew Dragon launches into space on a Falcon 9 rocket, SpaceX's booster. Crew Dragon will take two astronauts Bob Behnken and Doug Hurley to the space station and back but the capsule itself can fit up to seven people in all.
The crew of Demo-2 mission are veteran NASA astronauts Bob Behnken and Doug Hurley and both men have flown to space multiple times.
Unlike Cargo Dragon, the Crew Dragon is designed with an emergency abort system that would separate the capsule from its rocket in the event of a launch emergency. The system was demonstrated in a successful test earlier this year.
SpaceX's Crew Dragon will take about 19 hours to reach the space station. After liftoff, it will take Crew Dragon about 12 minutes to reach its initial orbit. The first stage of the Falcon 9 rocket will return to Earth on a drone ship for future reuse.
An exact date for Crew Dragon's return to Earth for the Demo-2 mission was not released by NASA and SpaceX. What we do know the mission will last at least one month, and most likely up to four months.
The launch of the two NASA astronauts on a rocket built by SpaceX would mark the start of an era of human spaceflight that extends beyond national space agencies.
According to Space.