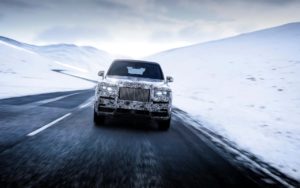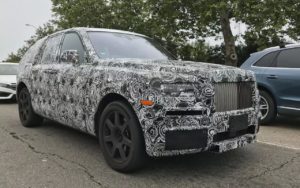 Rolls-Royce's groundbreaking first SUV is named after a diamond.
The name of the new Rolls-Royce hatchback vehicle was officially announced after months of speculations.
The new ultra-luxury off-roader is named after the largest rough-cut diamond ever found- Cullinan. Weighing nearly 1.5 pounds, the Cullinan was discovered in South Africa more than a century ago and is currently owned by Queen Elizabeth.
The vehicle has been developed under the Project Cullinan since its inception and inspired by the largest flawless diamond ever found.
The car is designed to travel off-road as well as on pavement. Little information has been revealed about the off-roader so far- it is described by the British luxury car maker as a "high-sided" vehicle rather than an SUV. Continue reading →