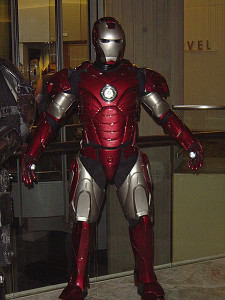 British entrepreneur wants to turn people's dream of a suit for a human flight from a sci-fi fantasy into reality.
Richard Browning had invented, built and filed a patent for his Iron Man-like flying suit. It took him nine months. He has created his super- suit by attaching miniature jet engines to his limbs.
For the time being, this suit allows its wearer to soar about half a meter above the ground for a few minutes.
Browning is a former Royal Marine reservist. He has called the flying suit Daedalus, after the Greek mythological figure. Browning has just founded Gravity, a tech start-up. The team of Gravity has built and filed patents for the human propulsion technology that could re-imagine manned flight.
The team of Gravity has released a YouTube video showing Browning testing the suit in fields, factories, and empty car parks. The video shows Browning traveling just a few meters wearing the Daedalus, the jet-engine suit. His company Gravity has ambitious plans to successfully complete the first human propulsion flight in the world in the next 12 months.
The team of Gravity believes that in the future the invention will allow people to fly at speeds of several hundred kilometers per hour. They hope the flights will be less dangerous than riding a bike.
Just imagine you are able to fly to work, no traffic jam, no trying to find where to park.
Would you try this flying suit?