Delta, Southwest, United Planes Temporarily Grounded Due to Computer Outage.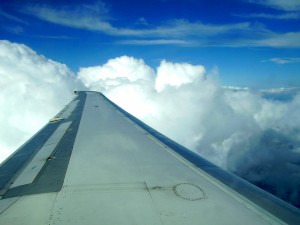 A computer glitch affected several major US airlines including Southwest, Delta, and United and caused hundreds of flight delays across the US.
Southwest, Delta, JetBlue, United, Alaska Air Group and American were forced to ground or delay flights early Monday because of a problem with the program called AeroData. The program is used to calculate the weight and balance of flights which are necessary to grant clearance for takeoff.
By midday, almost 3,500 flights had been delayed nationwide. They include one third of flights at airports in New York City, Chicago and Boston, Detroit and Washington, DC, Dallas, Charlotte, Atlanta and Miami. However, it is unclear how many of the delays were caused by the AeroData issue, according to the Federal Aviation Administration.
The delay hit Southwest airlines shortly after 7 a.m., forcing the ground stop that lasted only 45 minutes. The Federal Aviation Administration announced at 8:30 a.m. that the "issue has been resolved." But by then, the delays were already mounting.
By 8:15 a.m., carriers announced through their social media accounts that the glitch, which had affected the flights, had been resolved.
Last week, several carriers reported problems after Sabre, a company airlines use for printing tickets and making reservations, had technical problems. Sabre said it was not responsible for software issues on Monday.
According to National Public Radio.