Theresa May gets locked in her limo.
UK's May was briefly trapped in her car on Tuesday, in an unfortunate metaphor for Brexit.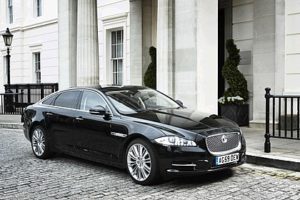 The back door of Theresa May's car wouldn't open, ahead of her meeting with Angela Merkel. The Prime Minister had just arrived in Berlin for a meeting with German Chancellor, to discuss the Northern Ireland backstop.
But on her arrival, aides struggled to open the back door of her car, lacking a unilateral mechanism to exit from the vehicle. May found herself desperately attempting to make an exit, much like her current Brexit negotiations with the EU.
The awkward moment was captured by photographers and it was quite embarrassing. A video went viral showing Merkel patiently waiting on a red carpet as May, and then her staff struggled to open the back door of the limousine.
Social media users were quick to crack jokes about Prime Minister's incompetence, with many drawing comparisons between her being stuck behind the car's back door and the UK's inability to get past the issue of the Irish backstop in Brexit talks.
Theresa May has embarked on a whirlwind tour of European capitals to seek reassurances to get her deal through Parliament, after canceling a vote scheduled for Tuesday which she accepted she would lose heavily.
RT