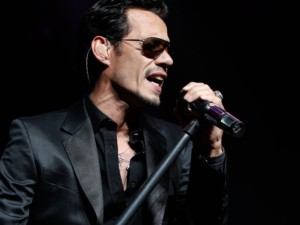 Five-time Grammy Award winner Marc Anthony will embark upon his Vivir Mi Vida World Tour, visiting 15 countries including his first concert performance in Australia. Anthony is set to kick off with an extensive concerts in Miami on the 23rd and 24th of August at the American Airlines Arena, followed by a very busy upcoming schedule. 
The singer of "Rain Over Me" will later perform at the Amway Center in Orlando, on August 25. In addition to playing original material from his new album "Vivir Mi Vida", released on July 23, Anthony will also perform his greatest hits. His Vivir Mi Vida Tour bears the same name as the new album's first single, which hit the airwaves in April and landed the number one spot on the Billboard charts.
Marc Anthony has sold over 12 million albums worldwide, making him one of the most influential artists of his time and a true ambassador of Latin music and culture. Catch one of the most legendary live performers of the last two decades live in concert, it will be an experience you will never forget.