Having a limo picking you up after a party is a luxury. Your chauffeur is the person who will take you home or to your hotel safely and unlike a cab driver will open the door for you and will be polite no matter the state you are in. But some do not understand how much they actually depend on the chauffeurs and treat them disrespectfully. Young pop star Justin Beiber is accused to be one of these people.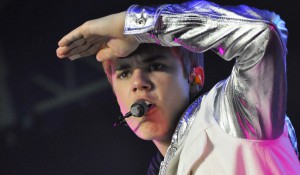 Justin Bieber has been charged with assault for allegedly hitting a Toronto limousine driver several times in the back of the head last month, the second arrest in a week for the 19-year-old star. Toronto police said in late December they were looking into allegations that a member of Bieber's entourage assaulted a limo driver who was ferrying the Canadian pop star and several others. Police said at the time it was unclear whether Bieber was involved. Bieber emerged from a black SUV wearing a winter coat and a backwards ball cap before being led through a throng of police and reporters. Howard Weitzman, Bieber's attorney in California, said his client is innocent and declined to comment on the allegations against Bieber or any potential defense, saying it was now a matter for the court to handle
Earlier on Wednesday, Bieber pleaded not guilty in Florida to charges of driving under the influence after driving nearly twice the speed limit on a Miami Beach street. He also pleaded not guilty to resisting arrest and driving with an expired license.