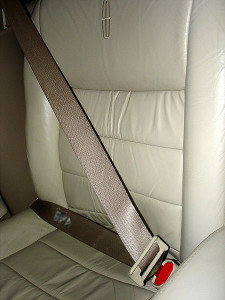 The Lilium Jet promises to revolutionize the way we travel. The electric flying car has just completed its maiden test flight in Germany.
Lilium, the Munich-based startup developing the vertical take-off and landing (VTOL) jet, has successfully completed a series of tests using a two-seat prototype of the larger craft it is eventually planning to create.
The basic concept is that the new vehicle has the benefits of a helicopter. While taking off, it doesn't require vast airfields or runways, and once airborne, the craft is able to achieve the higher top speeds like a jet.
In a video provided by the company, the aircraft can be seen taking off vertically like a helicopter. When in the air, the aircraft uses wing power to travel quietly and efficiently.
The jet is powered on nothing but electricity. 36 separate jet engines are mounted on the 10-meter long wings. On the wings, there are 12 movable flaps which are pointed downwards at take-off to provide vertical lift. And once airborne, the flaps gradually tilt into a horizontal position, providing forward acceleration.
The Lilium Jet has a range of 190 miles and can travel at 190 miles per hour.
Munich-based Lilium is backed by investors who include Skype co-founder Niklas Zennström. The prototype, they tested in Munich, has room for two people but the startup has developed a version that can seat five and could be used to transport passengers.
As the jet will be capable of vertical take-off and landing, it could be used for urban air-taxi and ride-sharing services. Lilium users would hail the flying taxi with an app, as people currently do with Uber cars.
In a not so distant future, Lilium jet could just easily land in your backyard or on top of your office building.