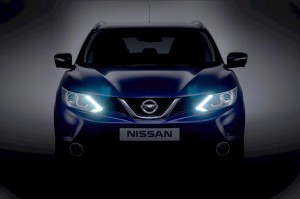 The brand-new Nissan Qashqai 2014 has been fully revealed, along with price details and specifications for the new car. The Nissan Qashqai 2014 price will start from £17,595 ($28.700) and go up to £27,845 ($45440) – that makes the new Qashqai a bit more expensive than it was before. However the new model not only gets a fresh new look, it also adds extra technology, space and even more performance than it did previously. The bravest claim is that the 2014 Qashqai will be the "world's most parkable car"
This is maybe true because the new Qashqai will be available with Park Assist, which works with Nissan's ever Around View Monitor. Automatically measuring the size of an available parallel parking space, Park Assist takes care of steering into the space with the driver controlling the accelerator and brake. The advanced parking system requires a space which is just 80cm longer than the length of the Qashqai to be able to automatically steer the car neatly into position, saving time and avoiding damage to wheels, tires and bodywork. The system can also assist in bay parking, with the driver benefiting from the 'helicopter view' provided by the Around View Monitor (AVM) to guide them through the process. Once the system has detected the white lines of an empty bay (required for the system to operate), it will automatically park inside them. Around View Monitor uses cameras mounted on the tailgate, front grille and beneath each door mirror complete a 360 degree picture. Images from the camera are displayed on the new, larger seven-inch NissanConnect screen.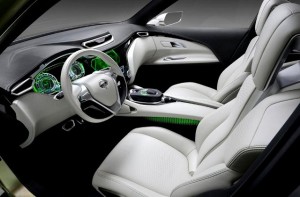 The Park Assist is not the only reason to choose the new Qashqai. The 1.2 petrol turbocharged engine is good for 50mpg and the 1.5 turbo diesel 74mpg. If you go for the 1.6DCi, you'll get four-wheel drive and the option of an automatic. Sadly, they've dropped the seven-seater. And the Qashqai is a car for all seasons and reasons.
As well as the usual Nissan reliability, it carries five adults and all their luggage, doubles up as an SUV when the going gets tough, yet drives like a car.
There's even a new chassis control system derived from the quick Nissan GTR that gives the function of a limited slip diff but smooth ride quality too.
 The Qashqai is a remarkable package that revolutionized a market.