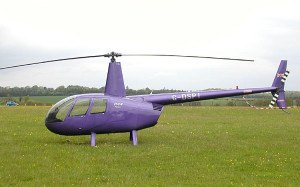 A new enterprise launched in April by European Airbus, Voom, opened the sky to those commuting every day and at a competitive price. Voom is a helicopter taxi service that charges according to distance and the traveler's weight.
Sao Paulo, the biggest city in South America, home to more than 12 million, is regularly choked by huge traffic jams.
Airbus' subsidiary gives an alternative for those willing to avoid heavy traffic in Sao Paulo, offering a helicopter taxi service similar to that offered by Uber. During the rush time, there is between 330 and 580 km of traffic jams in Sao Paulo.
Gustavo Boyde is a Brazilian businessman living in the United States who goes regularly to Sao Paulo and says the hops above the crowded city are the only way to get around, but only if the weather permits.
Commuters can order the flying taxi through an app. They need to enter their weight and that of their baggage, then immediately the system sends the calculated fare.
From the southeastern neighborhood of Itaim Bibi to the airport, there are some 20 miles and it takes nine minutes to reach it at a price of $150. A helicopter company would want 10 times more and the trip must be booked at least two days in advance.
Uma Subramanian, Voom's CEO, says that their goal is to make helicopter transport accessible to more people.
According to News Radar Info