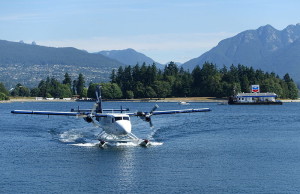 China has unveiled the world's largest amphibious aircraft, China's official news agency announced.
The state-owned aircraft maker Aviation Industry Corporation of China completed production of a massive amphibious aircraft, dubbed the AG600. The aircraft rolled off production line in the southern port city of Zhuhai on July 23. Beijin plans to use the aircraft to fight forest fires and perform marine rescue missions. 
At around the size of a Boeing 737, the 121-feet-long aircraft has a wingspan of 127 feet. The AG600 is far larger than any other plane built for marine take off and landing and by far it is the world's largest amphibian aircraft, said Geng Ruguang, AVIC deputy general manager.
However, its wingspan is considerably smaller than that of the H-4 Hercules, designed in the 1940s to carry Allied troops into battle and cosidered by far the largest seaplane ever built.
The aircraft can take off and land from stretches of water that are at least 5,000 feet long, 600 feet wide and 8 feet deep. The AG600 has a maximum flight range of 3,000 miles and can absorb 12 tonnes of water in 20 seconds. The aircraft has a maximum take-off weight of 53 tonnes. These features make it ideal for performing emergency operations such as fire fighting, over water search and marine rescue.
The AG600 is a result of nearly seven years of work by research teams of over 150 institutes from 20 provinces in China. It was constructed by 70 aircraft component manufacturers. The production of the aircraft was given a green light by the government in 2009.