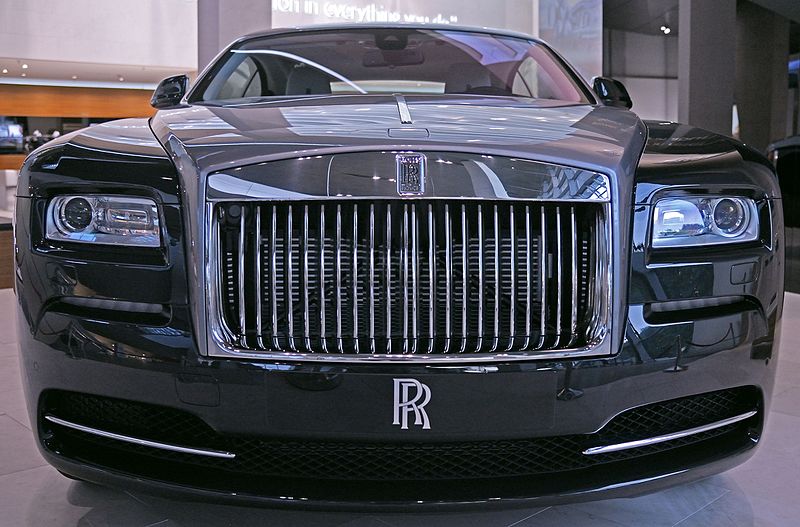 The diamond-encrusted Rolls-Royce spotted in Edinburgh is actually a wedding hire.
It turns out the Swarovski encrusted Rolls-Royce spotted in Edinburgh a few days ago is for hire. The car covered in four million dazzling Swarovski crystals can be yours for a day.
A picture posted by a Twitter user shows a Rolls Royce completely covered in diamonds on the streets of Edinburgh, and the striking vehicle triggered hundreds of emotional reactions on social media. The car appears to be parked on Frederick Street, just across the road from the popular steak restaurant, Miller and Carter.
Austrian company Swarovski is a leading producer of jewelry and accessories and they have a turnover of around €2.7 billion.
The diamond-encrusted Rolls-Royce has caused quite the stir on Twitter with many users taking to the comments section to express their disbelief.
One of the comments says: "I have got the same when it rains, except mine are beads of water."
It was later revealed that you can actually hire the embellished ride from luxury car hire company Diamond Rolls Royce for your big day.
Covered in nearly four million shining Swarovski crystals, the blinged-out car is valued at over £250,000 and is described as the "dream vehicle for your wedding day" on the company's website.
The company's owners say: "We are a couple of friends who were in the automotive enhancement business when we spotted a huge gap in the wedding car industry."
According to EdinburgLive.