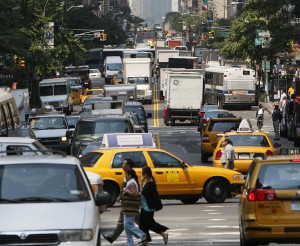 A team of the European aerospace giant Airbus is currently working on the development of a new pilotless passenger aircraft, called CityAirbus.
The concept has been developed by A3 (pronounced "A-cubed") under the project that is dubbed Vahana. A3 is Airbus's unit that formally opened this year in San Jose, known as the heart of California's tech community.
The autonomous airborne taxi will be part of a fleet and is expected to make commuting easier in dense urban areas where traffic congestion is a real and growing problem.
The aircraft manufacturer has lifted the curtain on the project on its website where only few details about the aircraft were shared. The drawings show an aircraft that can take off and land vertically. It looks like a helicopter with two sets of tilting wings each of them with four electric motors.
The project launched in February. A full-sized prototype is scheduled to fly at the end of 2017 and would be on the market by 2020, according to Rodin Lyasoff, the engineer leading the project. He said the project sounds ambitious but is entirely feasible.
The team is working on some safety issues and a "sense and avoid" technology is being created to prevent air collisions. Airbus said that the aircraft will first be operated by a pilot. Commercial or passenger use of the vehicle faces issues like a lack of established standards for pilotless aircraft.