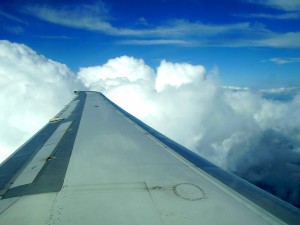 Welcome aboard Boeing Business Jet (BBJ) 787 Dreamliner- the world's best private jet and an airborne high-end apartment.
An ordinarily Boeing 787 Dreamliner serves as commercial aircraft and can carry between 240 and 335 passengers. For the first time, one of those planes has been transformed into a 40-passenger private jet which offers such incredible luxury that it is easy to mistake it for an airborne penthouse apartment.
The one-of-a-kind plane has been dubbed the Dreamjet. The Boeing has been developed by Kestrel Aviation Management since 2009. Kestrel is an American aviation manager that has been involved in the aviation industry for more than 37 years and specialises in creating and transforming airlines, charter jet companies, aircraft acquisition, modification and sale of ultimate private corporate jets. The company has transformed jets for heads of state, corporations and high net worth families.
was purchased by an Asian client and
The Dreamjet was unveiled at European Business Aviation Convention and Exhibition that was held in Geneva this year. The plane was purchased by an undisclosed Asian client.
The Dreamjet can fly around the world as it has an incredible range of more than 9000 miles and 20% better fuel efficiency than the previous Boeing 767.
With 2400 square feet, the new breed of private jet offers its guests a huge lounge with big windows to enjoy the view at 45,000 feet, high domed ceilings, wood floors, sculptured hardwood doors, hand-made carpets with silk accents, sofas and a 55-inch flat screen. There are also master bedrooms with king-sized beds and 42-inch televisions, vast bathrooms with shower, and dressing rooms. Tablets control window shades, light, video monitors, audio, and flight-attendant requests.
The lightweight Dreamjet is one of the most technically advanced airlines in the world and can fly higher and faster than other commercial aircrafts. It is set to launch its first flight in December this year.