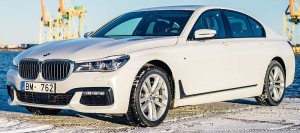 Automaker BMW is recalling about 1.6 million diesel vehicles worldwide to fix a potential fire hazard in their engines.
BMW investigation found coolant could leak from the car's exhaust recirculation module, part of the emissions reduction system and the defect can lead to sparks while driving which could result in a fire. The Munich-based manufacturer said it had already decided to recall 480,000 vehicles in Asia and Europe after fires were reported in South Korea. No injuries were reported yet. Later, further examination led to an expansion of the maintenance action.
The recall covers diesels with four- and six-cylinder engines produced between 2010 and 2017, the automaker said in a statement. The automaker said in a statement that customers with affected vehicles would be contacted. Some 54,700 cars are affected in the U.S. and Canada. After the initial recall announced in August, the German automaker's internal investigation found more vehicles with similar technical setups. The company will replace the components as necessary.
After reports of 40 fires this year, South Korean government asked customers to keep vehicles off roads until undergoing checks. Police also raided the luxury carmaker's office in Seoul to probe the safety issue, after videos of vehicles engulfed in flames went viral. BMW cut its profit forecast last month, blaming an increase in warranty provisions alongside trade tensions and pricing pressure.
According to Business Insider.