Gaydon, the British carmaker challenged the nature of GT travel in the new century with the debut of their innovative DBX concept at the 85th Geneva International Motor Show.
The DBX concept is electric-powered all-wheel drive and this is a first for Aston, as until now the company has been known for the sporting gasoline performance and rear-wheel drive. But it seems times are changing and the United Kingdom-based company took a bold step into the future of the luxury grand tourer design.
The new concept showcases a major evolution of the British brand's design which has been world-renowned for years. The DBX combines the traditional Aston Martin elegance with cutting edge engineering in order to gracefully align form and function, opulence and practicality.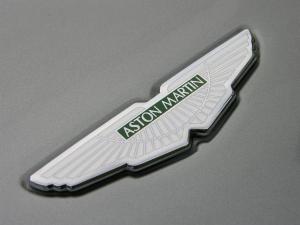 The roof is notably lower than the big SUV of Bentley, but high enough to accommodate comfortably up to four adult passengers and their luggage, and make them feel as they are in a SUV, despite the fact that the 'utility' has been overcome by the 'sport'. Thanks to the lack of the traditional engine, the DBX features space in both the trunk and under the front hood.
The exterior's unique color scheme, dubbed Black Pearl Chromium, is especially created to give the new Aston the look of a genuine black pearl and includes a micro-fine layer of chrome. Inside, the extensive application of vulvet-like Nubuck leather goes hand in hand with hi-tech equipment: electric steering, auto-dimming 'smart' glass, bespoke head-up displays.
The DBX concept includes electric motors, one for each wheel, powered by lithium sulphur batteries, LED lights, carbon ceramic breaks with kinetic energy recovery system, as well as rear view cameras instead of conventional mirrors.
Contrary to the rumors that none of the big league automakers could afford to produce a car that can rival the upcoming next-gen electric Tesla Model X, it seems there's a new competitor in the auto industry race where just a handful of players are likely to come out on top.
You can see the new Aston Martin DBX concept here.