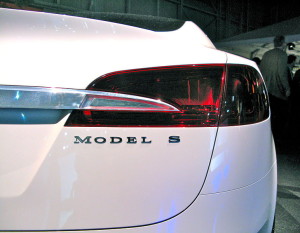 The first known self-driving car fatality was disclosed on Thursday evening. The tragic fatal accident involving a Tesla Model S on autopilot and a tractor trailer occurred on May 7 in Willingston, Florida.
Joshua Brown, 40, a former Navy SEAL of Ohio is the first person to die while using the self-driving autopilot system. The driver put his Model S into autopilot mode. The system is able to control the vehicle's trajectory during highway driving. The accident happened when a track trailor made a left turn in front of the Tesla, the car driver failed to hit the brakes and the two vehicles collided. Due to injuries sustained in the crash, Tesla driver died.
The driver of the truck, Frank Baressi, 62, claims the Joshua Brown was watching a Harry Potter movie on the TV screen at the time of the accident. Frank says the Tesla went too fast through the trailer and he couldn't even see it.
Police didn't mention theTesla driver being distracted by watching a film. The U.S. National Highway Traffic safety Administration is currently investigating the crash. Tesla Motors says the auto-driving system failed to detect the truck-trailer because of its white color which is very similar the the bright sky. According to Tesla, it is not possible to play movies on the touch screen and the driver was likely to use another device. Another reason for the crash, says Tesla, is that the car driver did not make an attempt to hit the breaks.
Tesla officials confirmed the self-driving car fatality, expressed their condolences "for the tragic loss", however, they defended their vehicles, claiming they were safer than other cars.