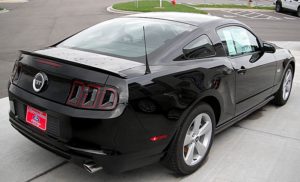 Ford drops all but two models from its North American dealerships.
It seems it is the end of the lineup for the Fiesta, Fusion and the compact Focus crossover. The models will disappear in the region. Ford Motor Co. announced Wednesday, dropping most of its North American car lineup is part of company's broad plan to save money and make the company more competitive in a fast-changing marketplace.
The changes include getting rid of all cars in the United States and Canada and Mexico during the next four years except for the Mustang sports car and the regular Focus crossover vehicle, CEO Jim Hackett said as the company released first-quarter 2018 earnings and the decision was due to declining demand and profitability
It has been recently hinted Ford might decide to retire much of its sedan portfolio. Only a few months ago, James Farley, the company's president of global markets, said Ford Motor Co. is "shifting" from cars to utilities, which have been a bigger profit driver. The company also announced it reallocated $7 billion of research funds from cars to SUVs and trucks.
Officials for the company said Ford Motor Co. will continue to offer its complete range of trucks, SUVs, and crossovers.
According to OrlandoSentinel.