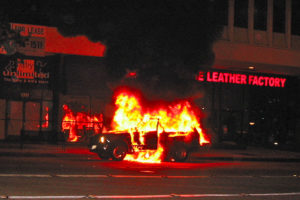 Swiss firefighters have indicated the impact of a fatal crash involving a Tesla car may have set off a fire in the vehicle's battery, causing the vehicle to go up in flames.
A 48-year-German driver died when on Thursday his car hit a barrier on a motorway in the southern Swiss canton of Ticino, turned over and burst into flames.
The car burst into flames and was attended to by Bellinzona firefighters, who say the blaze may have been caused by the Tesla battery.
The crash is one of several accidents to affect Tesla vehicles in recent days, and one of several crashes in recent years involving fires.
According to The Reuters.