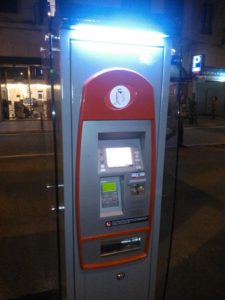 Chinese e-commerce giant Alibaba Group and US carmaker Ford open a car vending machine in China's southern city of Guangzhou.
The five-story building offers up to 42 cars of various models, including the Ford Explorer SUV and the Mustang. The potential buyers are able to see, test drive and purchase the vehicles via Alibaba's online shopping platform T-Mall.
It will be the first car vending machine in China and will be open to the public from April 23. All customers will be given a three-day test drive before they commit to any purchase.
After months of planning, Alibaba in partnership with Ford opened the country's first car vending machine in the city of Guangzhou. The company is already planning a second vending machine to be opened in Beijing, and a third one in Hangzhou.
Chinese e-commerce giant wasn't the first company to open a car vending machine. In May 2017, a Singaporean entrepreneur transformed a 15-story building Autobahn building in Singapore into a giant dispenser stocked with luxury vehicles, including Bentleys, Ferraris, and Lamborghinis, and is the largest vending machine in the world.
American used-car dealer Carvana has opened eight vending machines across the country – in Houston, Austin, San Antonio, Dallas, Nashville, and Raleigh, and two in Florida, Jacksonville, and Tampa.
The car vending machines are similar to the modern snack machine. Customers on the ground floor choose from a touch screen display which vehicle they wish to see. The selected car arrives within a few minutes, traveling on a moving platform.
The car vending machines could provide a solution to overcrowding in some of the rapidly expanding cities in the world, and provide increased parking spaces where it is needed.