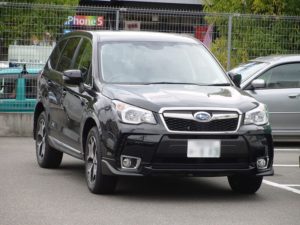 The new Subaru Forester will use facial recognition technology to detect driver's fatigue.
Subaru announced at the New York International Auto Show that it will equip the next generation Forester with an interesting safety feature that is totally new to the automaker's lineup and uses facial recognition.
The Japanese company has become the first car maker to install facial recognition inside a vehicle for the purpose of detecting driver's fatigue or distraction.
The feature, named DriverFocus, is part of the EyeSight Driver Assist Technology that will come with the 2019 Subaru Forester, which debuted last week at the New York International Auto Show.
The fifth generation of Subaru Forester SUVs uses the biometric technology to automatically look for signs of fatigue or distraction in the driver's face. When the 'DriverFocus' system detects such signs the vehicle's software will activate its EyeSight Driver Assist Technology covers basic driver assist features, such as adaptive cruise control, lane assist, and pre-collision braking, in addition to warning the driver of the danger.
The new feature is able to store info on five drivers and remember their pre-set preferences for seat position, climate, and multifunction display.
Other key features of the new Subaru Forester include a 2.5-liter Subaru Boxer four-cylinder engine, Subaru Symmetrical All-Wheel Drive, and a moonroof. DriverFocus is a standard feature that comes pre-installed on all Forester models.
According to engadget.