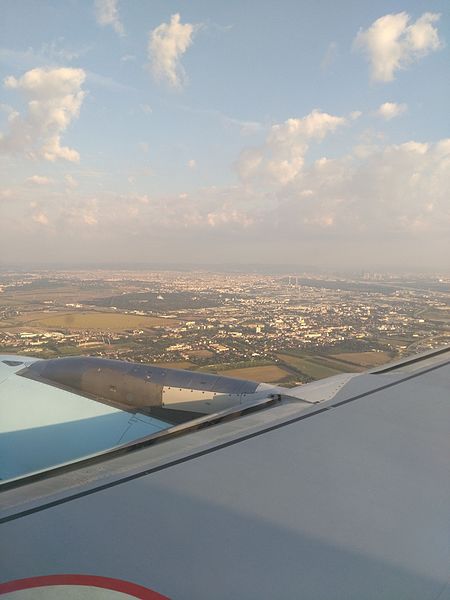 Customers who ordered electric flying cars from Google founder Larry Page's company have had their deposits returned after prototypes were set on fire.
Employee safety concerns over the prototype, including fires related to batteries, were reportedly ignored by the company.
The secretive electric flying aircraft maker Kitty Hawk backed by Google co-founder Larry Page has refunded deposits to customers after the incident with the prototypes that caught fire. 
The personal flying car maker encountered both technical and safety issues with its electric flying model named 'Flyer'. The company has had to confront issues over its practical use, according to former employees.
Sources claim said that the prototype suffered frequent breakdowns and fires connected to batteries, electric motors, and wiring. One of the incidents was reported last year at the Flyer building. According to the Mountain View Fire Department, there was a fire at the Google-owned building that involved damaged batteries removed from one of the aircraft that crashed after it was flown by remote the previous day.
In the beginning, the so-called Flyer, was intended to be small enough to avoid safety certification. It weighed in under 254 pounds so it could qualify under Federal Aviation Administration rules as an ultra-light, an aircraft category that has long been the field of hobbyists. The operation of ultra-light aircrafts is restricted as they cannot be flown over populated areas or at night. On the other side, ensuring the vehicle is safe is left up to the maker.
Flyer made rapid progress with its engineering team that was smaller than 20.
In 2017, Kitty Hawk showed off what appeared to be a motorcycle on a spider-web with eight downward-facing rotors. Only one year later, the company started giving a small number of test rides at Lake Las Vegas of a more finished aircraft with a composite frame with a constellation of ten upward-facing rotors around it. Flyer was intended to fly up to 10 feet in altitude and 20 mph in speed, and the company said it was planned to be flown over water, for safety, the company was presenting it as a thrill ride, putting up Web pages to show applications for the first production prototypes from individuals and amusement parks or resorts.
A video was published on the net and it was watched 2.2 million times in which the YouTube personality Casey Neistat shouts happily while banking and spinning a Flyer around the lake. However, Flyer was not ready to thrill as the latest prototype was breaking down frequently and needed regular troubleshooting and repair by engineers.
According to Daily Mail.