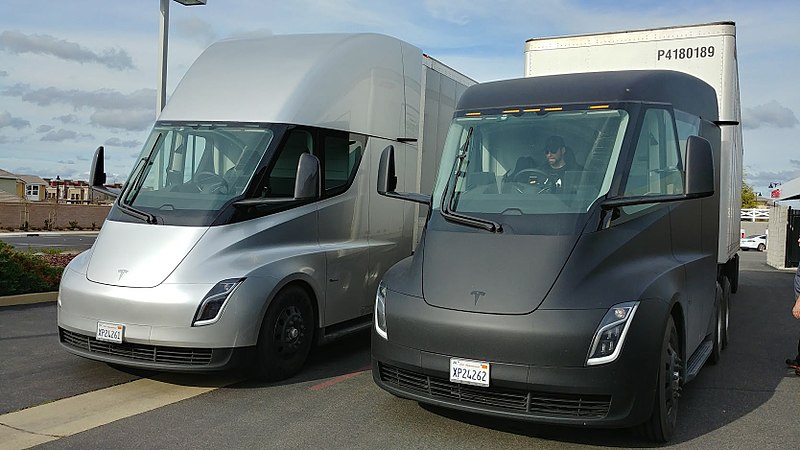 Elon Musk unveiled Cybertruck and its bulletproof window was smashed by a metal ball.
Nine years after sharing his plan for a "super truck" with "crazy torque" and "dynamic air suspension" that "corners like it is on rails," Tesla CEO revealed the long-awaited vehicle on Livestream and in front of an audience at its Design Studio in Hawthorne, California, outside Los Angeles. The Cybertruck looks nothing like any pickup truck you have ever seen.
When the large metal trapezoid on wheels drove onto the stage, the crowd could not believe that this was the same electric truck they had come to see.
Although, described as "an armored personal carrier from the future," when Musk decided to demonstrate just how strong and bulletproof the truck is during the launch event, it seems the unveiling didn't go quite to plan.
First, he encouraged people to use sledgehammers to slam the ultra-strong door panels, an action that did not seem to damage the super truck in any way.
While debuting the new vehicle in front of an audience and on Livestream, Musk, 48, asked an assistant on stage to throw a metal ball directly at one of its "Armor Glass" windows, in an effort to prove just how strong and bulletproof they were.
Prior to the demonstration, Musk had repeatedly slammed the ultra-strong door panels with a sledgehammer — an action that did not seem to damage the vehicle in any way. Musk noted that the truck was literally bulletproof to a 9mm handgun. Finally, he decided to show off the strength of the bulletproof glass used in the windows. He invited an assistant from the audience to throw a small metal ball at the window, claiming it would not even crack. The glass immediately smashed. A second attempt on another window also cracked the glass, and the Tesla CEO had to finish the presentation standing in front of the vehicle with smashed windows.
Thinking that was just an accident, the assistant repeated the test on the rear passenger window- it too cracked.
Of course, Musk wasn't expecting this to happen and even admitted that he was shocked by the results because the engineering teams had thrown nearly everything at the windows to test their strength.
The super truck will come in three versions with 250 miles, 300 miles, and 500 miles of range. The price will start at $39,900. The truck won't be rolling off the assembly line until late 2021, but preorders can be made at Tesla's site.
Musk tweeted Saturday that Tesla has received 146,000 reservations to order the Tesla Cybertruck so far, pulling in some $14.6 million in deposits just two days after the futuristic vehicle was unveiled.
According to people.com.