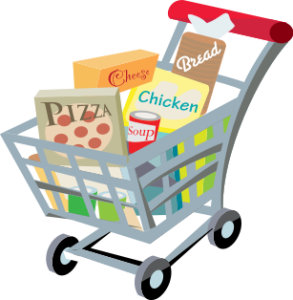 Imagine doing your shopping without leaving the car. The Drive-through Supermarket would let you stock up on essentials without getting out of your car and you don't need even to find a place to park. The idea for the drive-through supermarket of the future was patented by Semenov Dahir Kurmanbievich, a Russian inventor,
Kurmanbievich has filed a patent for futuristic concept that could revolutionize the way we grocery shop. The inventor claims that his plan aims to make grocery shopping convenient, improve customer service and cut queueing time, and all that at lower costs for the vendor.
The patent video shows how this concept could work. At the entrance of the store, a display would show the available slots. The idea is that shoppers expend minimal energy at the supermarket while still actually selecting the products themselves. You would begin and end your shopping in the same place, and the cashier waits for you just a few feet away. Browse through the vertically loaded shelves that can be changed by pressing a button. The shelves bring items to within arm's reach of the driver's window. The system contains all kinds of items on your shopping list: from fresh veggies to bread, milk or six-packs of beer and more. You place products on a conveyor belt where they travel a few feet to an assistant at the end of the lane. When finished, you drive along, pay the cashier, take your groceries and drive off- all without leaving the comfort of your car.
The patent video also shows how staff loads groceries and keeps the shelves stocked from an upper level.
Although the concept is very intriguing and many people believe it could be a starting point for changing the way the world shops, there are concerns that the new drive-through supermarket would require sophisticated ventilation systems because of the emissions-producing cars or it could be limited to zero-emissions cars.
Watch how it works here.