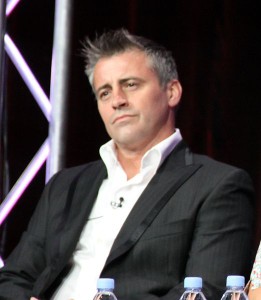 Former Friends star Matt LeBlanc was announced as the surprise new co-host of Top Gear as he will join Chris Evans when the motor show returns to BBC Two in May.The news has become one of the best kept secrets in TV history.
In an official statementreleased on Thursday, the BBC said Matt would join production immediately and that additional Top Gear cast members would be confirmed shortly.
It is the first time the BBC One show will have a non-British host in its 39-year history. Speaking of his new role, Matt LeBlanc said that as "a car nut and a massive fan" of the iconic motor program, he felt so thrilled when he was "honored and excited to be a part of the show's new chapter."
The 48-year-old Golden Globe-winning actor is best known for his role as the charming Joey Tribbiani in Friends and has more recently been seen, as himself, in BBC Two sitcom Episodes.
LeBlanc is the fastest celebrity to-date around the Top Gear track in its popular Star in a Reasonably Priced Car segment. In February 2012, he famously set an as-yet unbeaten lap time of one minute, 42.1 seconds in the Kia Cee'd. A year later, he reappeared in the following series to test the new model against the old one.
The broadcaster is reportedly set to announce the other members of the Top Gear team: German racing star Sabine Schmitz and motoring journalist Chris Harris, who has written for motoring magazines and websites, as well as presented YouTube videos.