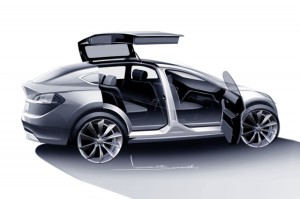 A Northern California man has recently filed a Lemon Law claim against Tesla, stating his car is unsafe to drive.
Barrett Lyon, a 38 year old Internet enterpreneur, claimed the car maker must refund him $161,970 because his electric SUV has safety and feature flaws that can't be fixed. California-based automaker has reportedly reached a settlement with Barrett Lyon and accepted to take back the vehicle under California's so-called "Lemon Law".
Barrett Lyon owns every model Tesla has ever made, an original handmade Tesla Roadster, an early edition Model S and now formerly, a Model X. He said he liked the first two Teslas he bought but not his new Model X. He added his two other Teslas have not given him any trouble, but his black Model X turned to be a disappointment. According to Barrett, Tesla 'rushed' the new Model X before it was ready for market. At the same time, other customers are also seeking for refunds.
Barrett Lyon cited multiple issues with his Model X in the lawsuit against Tesla Motors last month. The Model X's falcon wing doors opened and closed at random, hitting his wife and smashing into other cars. Barrett said the car's self-parking software doesn't work properly and demonstrated a video that shows the vehicle failing to drive autonomously into the garage. Among other issues, he said the car's autopilot feature was particularly dangerous in the rain.
Tesla and its technologies continue to attract the attention of car enthusiasts and the clean energy industry. However, Barrett Lyon thinks Tesla should reconsider the pace of its production.