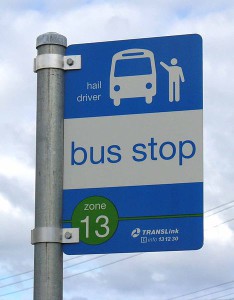 Mercedes-Benz has just unveiled its latest creation.
Called the Future Bus, the vehicle is equipped with self-driving technology adapted for city use. The German automaker did more than just unveil the first autonomous city bus, it tested it in a real-life traffic situation. The Future Bus made a 12-mile trip from Amsterdam Airport Schiphol to the nearby town Haarlem.
The bus is based on technology in the company's self-driving truck and uses the latest autonomous driving system called CityPilot. Like Highway Pilot, the system used in Daimler's autonomous Actros truck, City Pilot, enables buses to drive semi-autonomously in specially marked bus lanes with a speed of 42 mph. A driver is needed on board to monitor the self-driving system that can be deactivated by a slight steer or touch of the break pedal, so Mercedes' technology won't put bus drivers out of work.
The Future Bus is equipped with long- and short- range radar, satellite-controlled GPS navigation, cameras and sensors that were used in the Future Truck 2025 Concept. The vehicle can communicate via Wi-Fi with the traffic lights to cross junctions, automatically stops at stations and passes through tunnels. The bus has an auto-break system that can recognize obstacles like pedestrians and other vehicles and avoid collisions.
Colored strips of light on vehicle's exterior show the driving status of the bus- blue for automated and white for manual. Inside, the bus has three zones – the front part is a service zone, there is an express zone in the middle which is for passengers traveling short distances, and a lounge zone at the back designed for long-distance travelers.
The Future Bus "makes public transport safer, more efficient and more productive," says Wolfgang Bernhard, Member of the Board of Management of Daimler AG for Daimler Trucks and Buses.
CityPilot technology will not be sent into production in its complete form. Instead, the company will implement portions of the system into its city buses, like halting at bus stops.