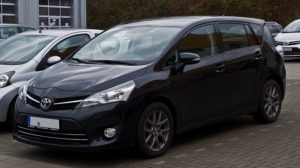 Toyota is investing $500m in Uber for self-driving car programme.
The aim of the partnership is to use technology from both companies to bring an on-demand autonomous ride-hailing service to market and the deal includes a $500 million investment from the Japanese automaker. Under the agreement, Toyota will manufacture Sienna minivans equipped with Uber's self-driving technology, and then deployed on the ride-hailing company's network, the companies said. A third company will operate the fleet. They have yet to identify the other partner, said the person, who asked not to be identified because the details are private.
Toyota aims to develop fully autonomous cars to serve an aging population and the disabled as well as works on technology for regular production vehicles that could switch between assisted and full autonomy. This "guardian" technology would operate silently in the background.
Toyota Research Institute debuted its first-generation autonomous vehicle in March 2017. Its Platform 2.1, revealed a few months later, comes with light ranging and detection radar developed by Silicon Valley startup Luminar.
Toyota already had a relationship with Uber, not as close as it will be under the new arrangement. Toyota announced in January that it is working with Amazon, Uber, Didi, automaker Mazda and Pizza Hut to develop a new electric self-driving shuttle service.
According to TC.